DIV group is the largest regional group specializing in the processing, production, and trade of bolts and other machine parts and metal products, as well as shipbuilding. The entire group has factories in Croatia, Bosnia and Herzegovina, and Serbia, as well as the Brodosplit shipyard. It is a regional leader in the metal processing industry, employing a total of 1,500 workers and having a commercial presence in more than 30 countries worldwide.
DIV GROUP d.o.o. is a major exporter, with over 95% of its production of bolts going to the automotive industry, shipbuilding, railway industry, steel construction industry, construction, electrical industry, wood industry, and mechanical engineering in general. The largest production site of the Group is located in Knin, employing 500 workers. Today, it is the largest factory of standard bolts in Europe, which markets its products on the demanding European market as well as in Africa and America.
The production location in Samobor is the administrative center of DIV Group and employs over 100 employees. It deals with metal machining for the production of assemblies and sub-assemblies for the agricultural machinery and mechanical engineering industries, as well as the hot forging of bolts. The employed capacities for machining and hot forging are at the level of about 100 tons per month, where each activity contributes about 50%.
In addition to the plant, part of the employees are in the warehouse of finished goods, whose main task is the distribution of a wide range of joining techniques and do-it-yourself programs on the domestic market but also in the region (Slovenia, BIH, Serbia). Over 6,000 tons of goods for customers are delivered annually to the mentioned countries from the location in Samobor.
In addition to the well-established production of standard connecting elements, in recent years the DIV group has also been involved in numerous infrastructure projects that are carried out for local and regional self-government units or state-owned companies such as Croatian Railways (HŽ- Infrastruktura), Croatian Roads, and Croatian Motorways, such as the reconstruction of the existing and construction of the second track of the Dugo Selo - Križevci railway, reconstruction of the Širina in Solin, works in the Konjsko tunnel, construction of the steel structure for the Ston bridge, and the Prapratno viaduct on the route of the access road to the Pelješki bridge.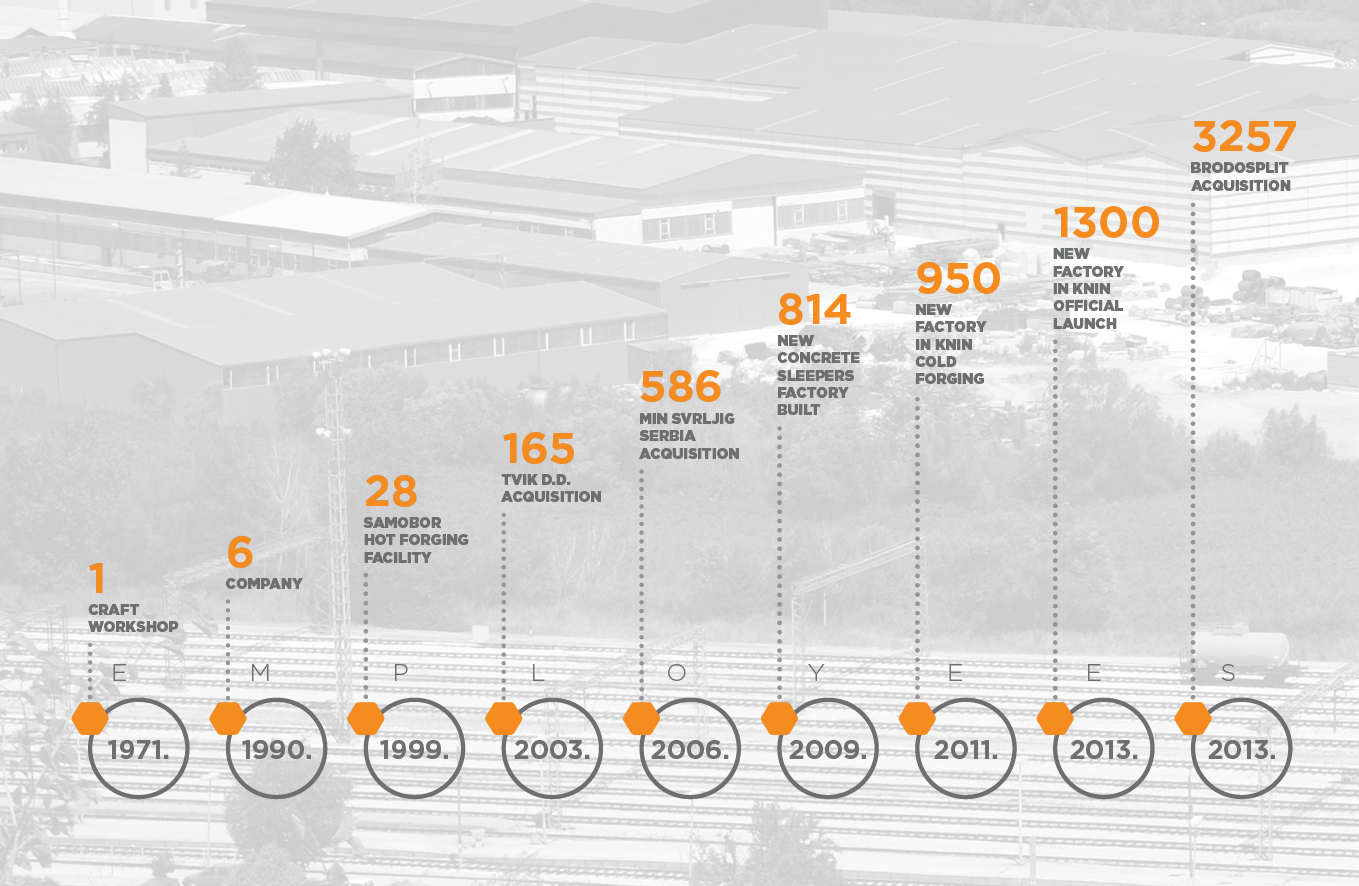 Back